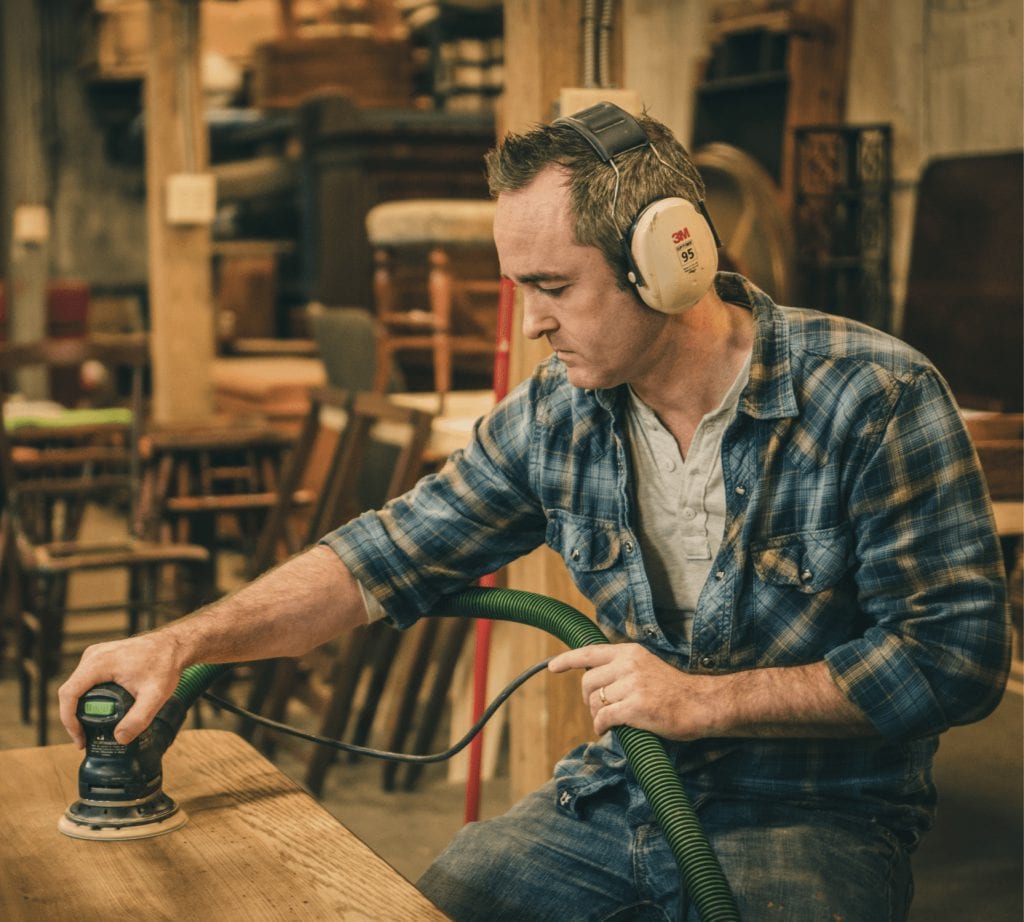 Do you do upholstery?
Yes! We have an upholstery studio in-house and can handle re-upholstery of fabric, vinyl, or leather furniture. We are also able to repair or replace springs and foam inserts.
---
What is your current turn-around time?
Our current turnaround time for most projects involving woodworking and finishing is 3 months. For upholstery only jobs, it is 2 months. We are working to speed up those turnaround times and will update this as things shift.
---
Do you do rush work?
We offer limited rush work for an additional fee. Please note in your estimate request if you will be needing a quicker turnaround than our current turnaround time above and we will do our best to accommodate.
---
Can I just stop by with my furniture?
Furniture drop-off is by appointment only. We are often out on jobs and because of limited space, we can only accept furniture that is already on our schedule. Please fill out the "request an estimate" form to get started.
---
Can you drive out to take a look at my piece so I don't need to take photos?
While we think photos are the simplest way for us to create an estimate, sometimes a project will require repair on multiple pieces (such as in the case of moving damage). In those situations, we are able to arrange an on-site consultation for a fee. Start by filling out our estimate request form with as much information as you can, and then we can get a meeting set up.
---
Do you offer pickup and delivery?
We do. Delivery fees are based on time, distance, and number of people required. We are happy to include pickup and delivery costs in your estimate.
---
Can you work with my moving company/insurance?
We repair a lot of moving damage. We work with and bill the client directly, and then they then get reimbursed through their moving company or insurance.
---
Can you do the work at my house/business?
Sometimes, depending on the nature of the work (for example, if something is too large to move). We'll advise you as to what makes the most sense.
---
What is pattern matching?
Pattern matching is when a fabric has a design that must be matched up at the corners, curves, and edges of a piece of furniture. It must be visually aligned in a specific way. Stripes, plaids, paisleys, florals, and geometrics are all examples of fabrics that could require pattern matching. Fabrics that usually don't require pattern matching are solids or irregular designs. Pattern matching results in a higher upholstery cost, as there is more labor involved in measuring, cutting, and sewing to make sure the pattern aligns. It also requires more fabric.
---
What is silicone contamination?
Many creams, hair products, and even furniture polishes contain silicone. Silicone is almost impossible to remove in its entirety and can cause adhesion problems when a new finish is applied over it. We usually cannot know if your furniture is contaminated with silicone until we begin refinishing it. We have some ways to mitigate problems caused by silicone, but they aren't foolproof. Dealing with it will usually involve extra labor, and there could be imperfections in the final finish. We will alert you if we discover silicone contamination, and can discuss next steps.
---